No meat meal and no grain

Why we don't use meat-meal
Chicken meal is a cheap alternative to fresh chicken. It is made by boiling up the left over parts from the food process, separating the fats and the proteins, drying and crushing to create a powder used in most commercially available dog food.
It is cheap, and high in protein, but we believe the proteins and amino acids from our whole free range chickens are more natural than that from processed powders not fit for human consumption.
Thanks to the incredible amount of positive feedback from our customers, it's proven that our high standards  are well worth all the effort!

Why we keep our food grain-free
The vast majority of dry pet foods contain grains such as wheat, corn or barley. Grains in dog foods have been linked to allergies including skin conditions and stomach upsets but, due to the fact that grains are cheap and 'bulky', dog food manufacturers continue to use them.
At McAdams we believe that it is important to feed dogs foods which best suit their digestive make up and which are most likely to keep them strong, supple and active.
We put our emphasis on canine health above cost and ease of production. For this reason McAdams recipes never have and never will contain grain of any kind.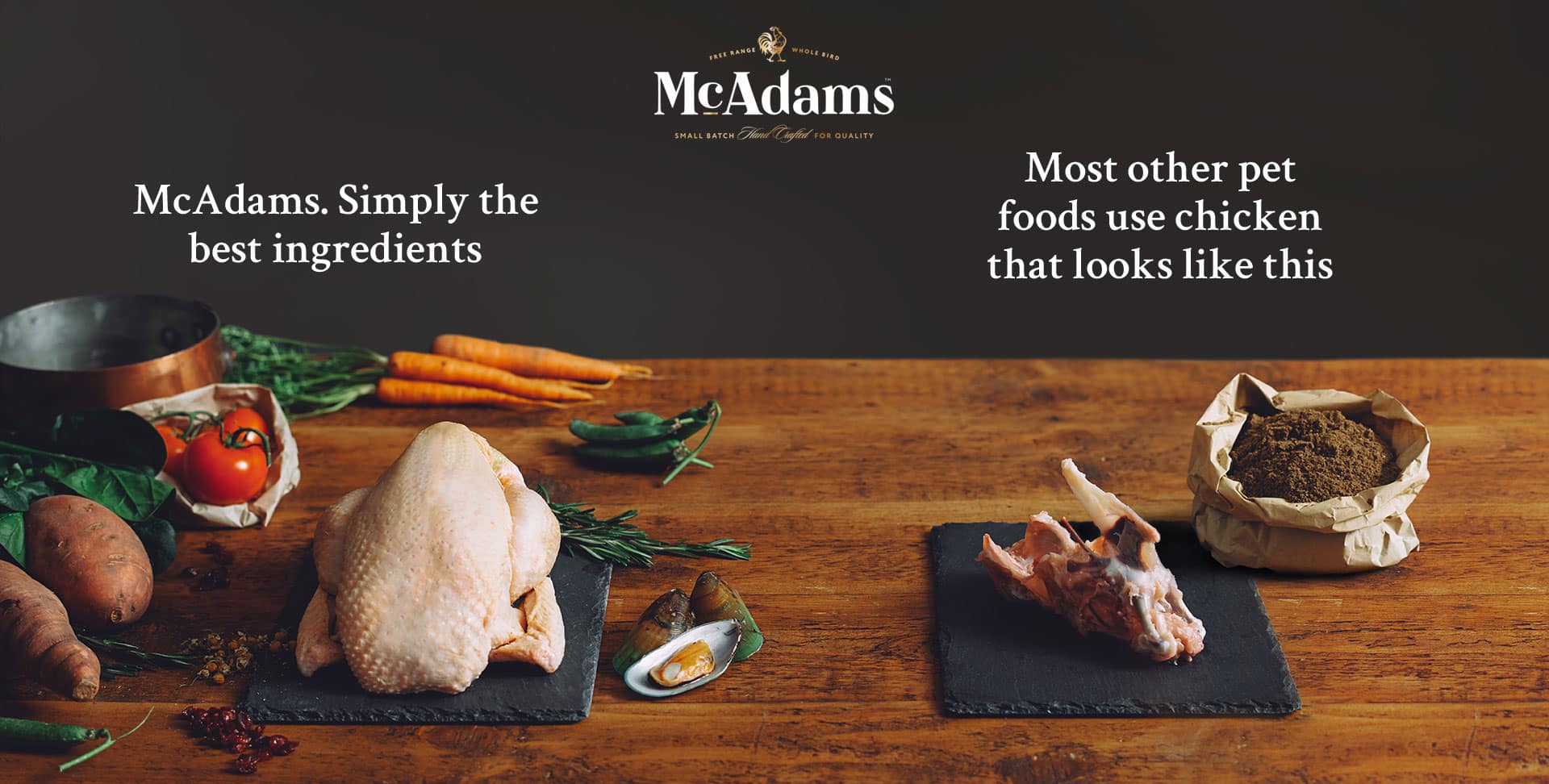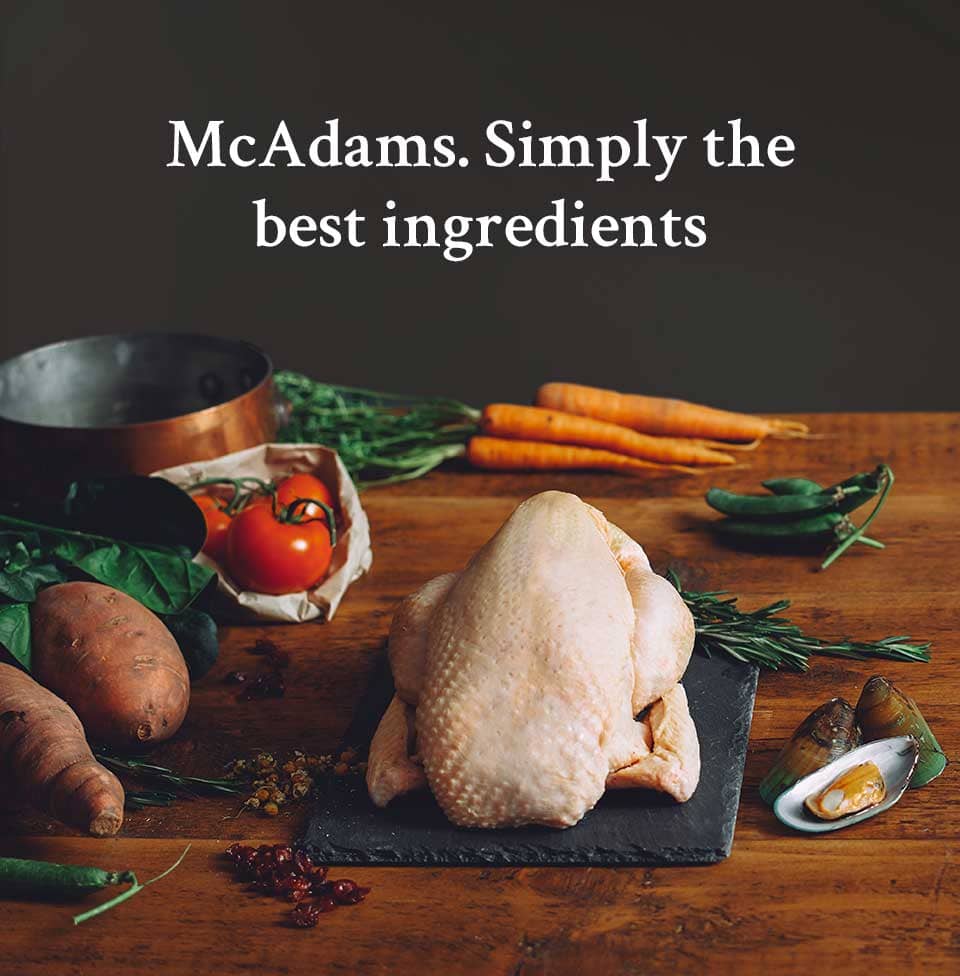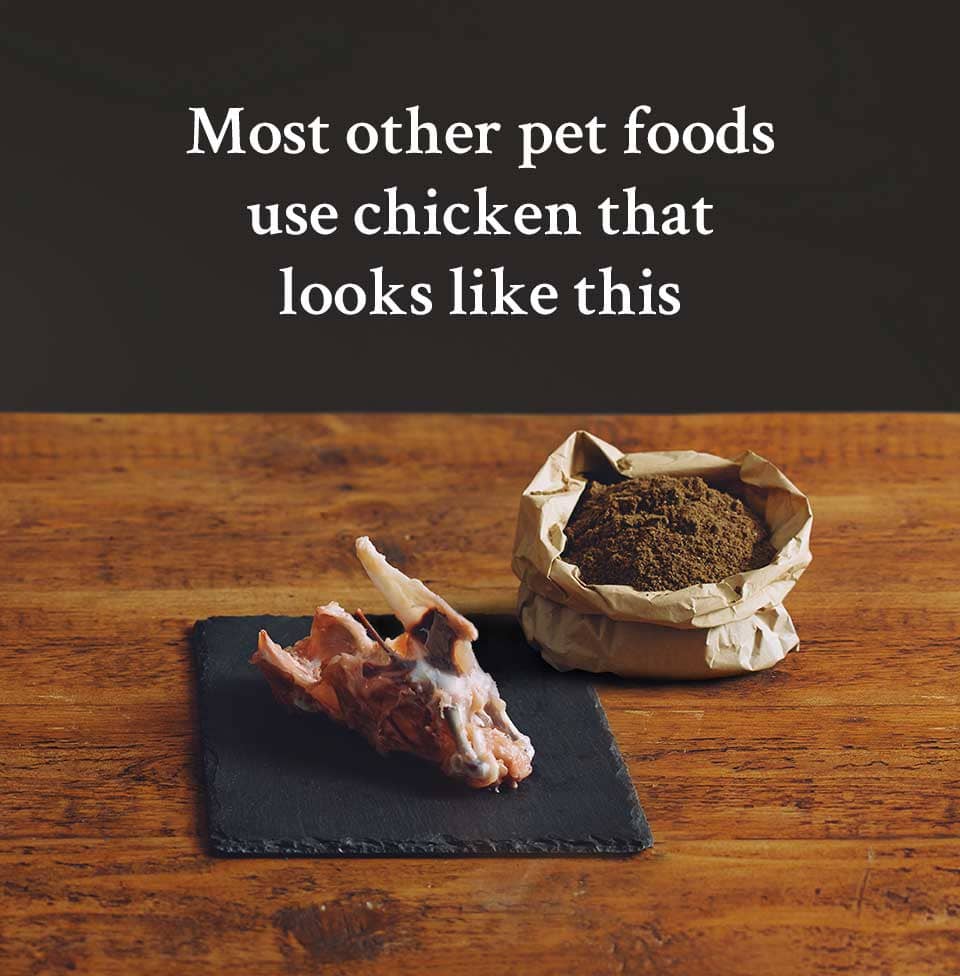 What our Customers say
From dogs that weren't happy with their food, to dogs that had major digestive issues, McAdams has proven to be a real winner. Take a look at the stories below from our customers and see for yourself!
If you have a good story we'd love to hear it on our Facebook page or drop us a line.
2019-01-20T22:00:24+01:00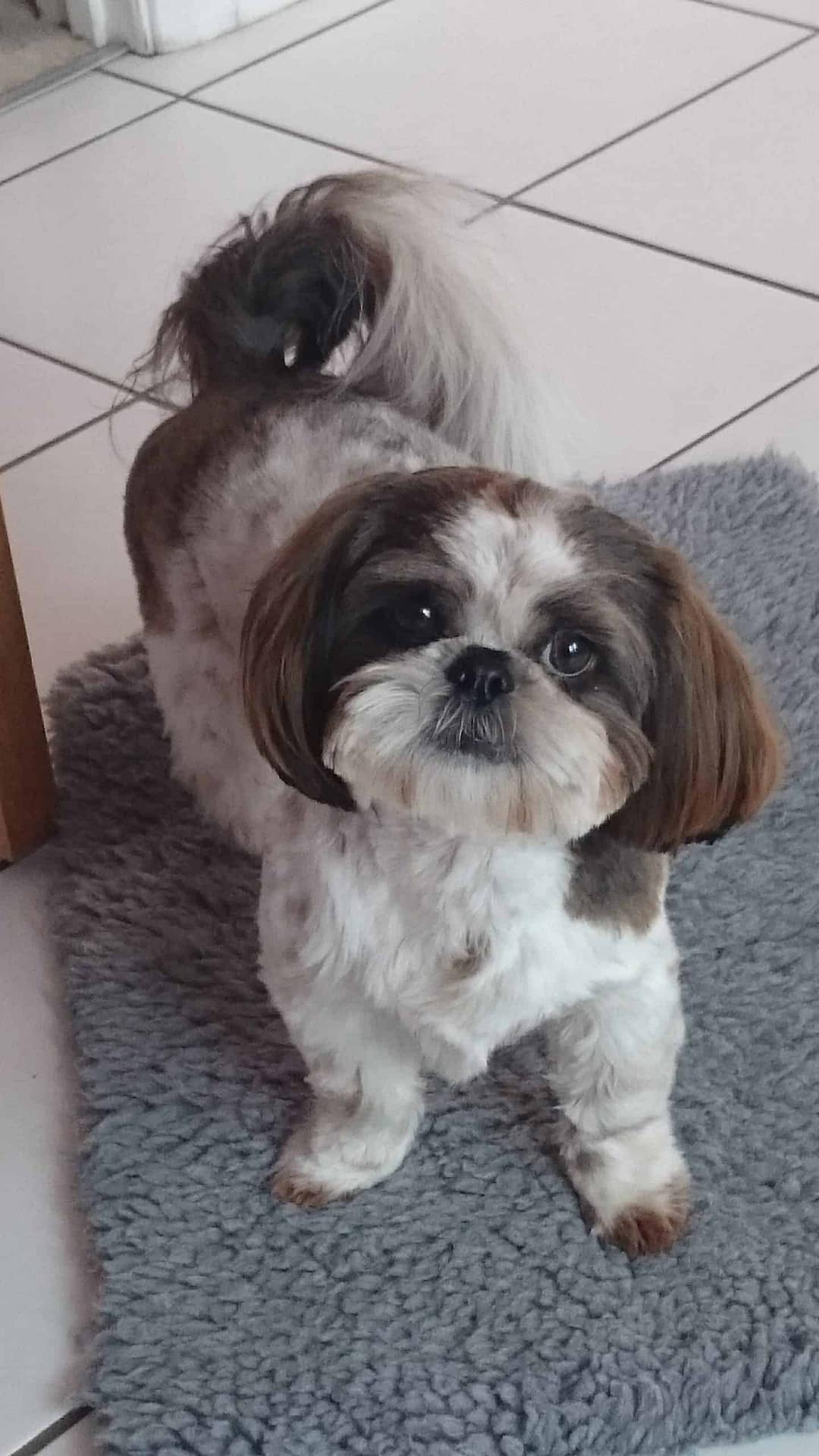 I just wanted to let you know how much my Shih Tzu Daisy Mae aged 3y8m LOVES the new bake. She is very fussy and we have tried many foods that she didn't eat very well at all. We tried your food and she was so much better on it. However, it is the new bake she absolutely adores and empties her bowl. Daisy Mae's teeth are about a tiny one eighth of an inch and as she now eats the new bake kibbles like a horse, she obviously really really likes them. She seems to digest them better as they are smaller size. So thank you very much McAdams for making my life easier and my dog's life a whole lot better!
Load More ...